Dubai Polymer Water Storage Tanks
We guarantee for High Quality, Clean & Hygienic, Bacteria free, fungus free, no temperature fluctuation , Ultra violet protection, no rust, no corrosion, no leakage, strong pressure and heat resistance, recommended by builders, architects and consultants for portability and purity of water and its strength, convenience and durability
Each product is made of the highest quality using Linear Low Density Polyethylene – an environmentally compatible Hydrocarbon, Dubai polymer products are designed using the latest and fine analytical methods.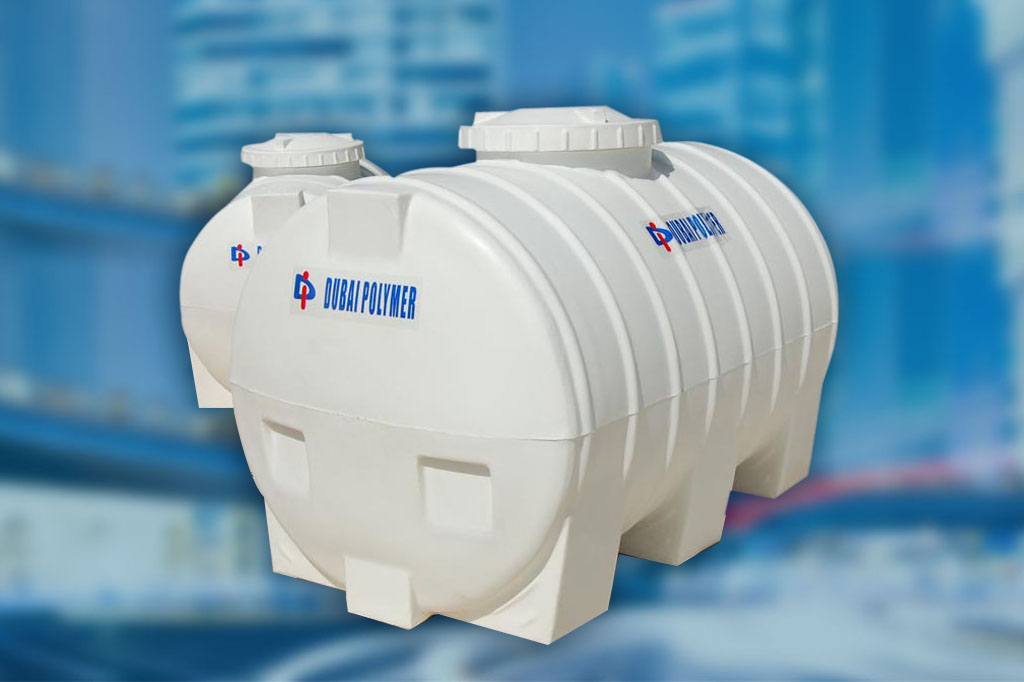 High Quality
Polyethylene used is approved by food and drug administration (FDA)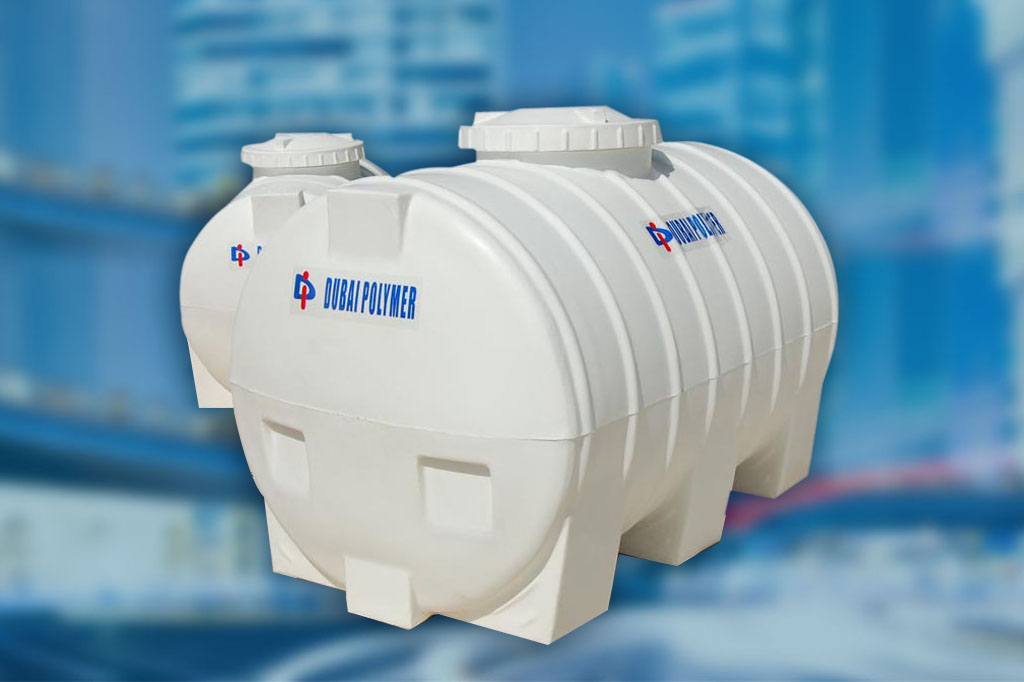 Clean & Hygienic
Smooth inner layer resists the existence and prevalence of bacteria, algae, fungus etc. and enhance the portability of water. It also ensures no smell, no color and no taste.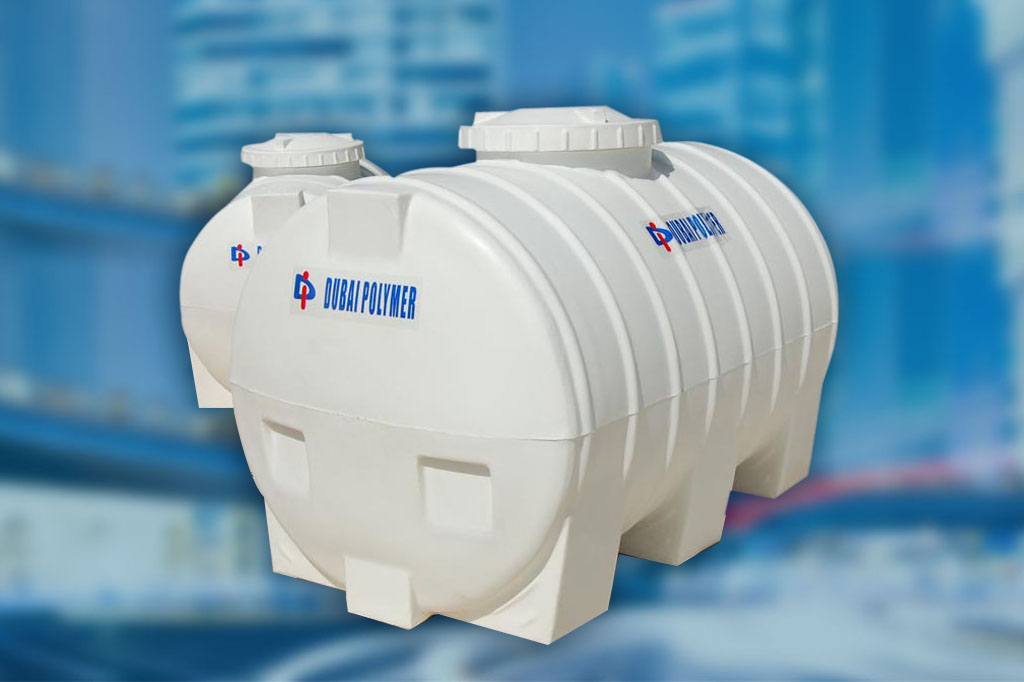 No Temperature Fluctuation
The Black middle layer resists the heat and the water in the tank remains cool. The specially designed outer layer (UV-Stabilizer) off-sets the ultra violet rays.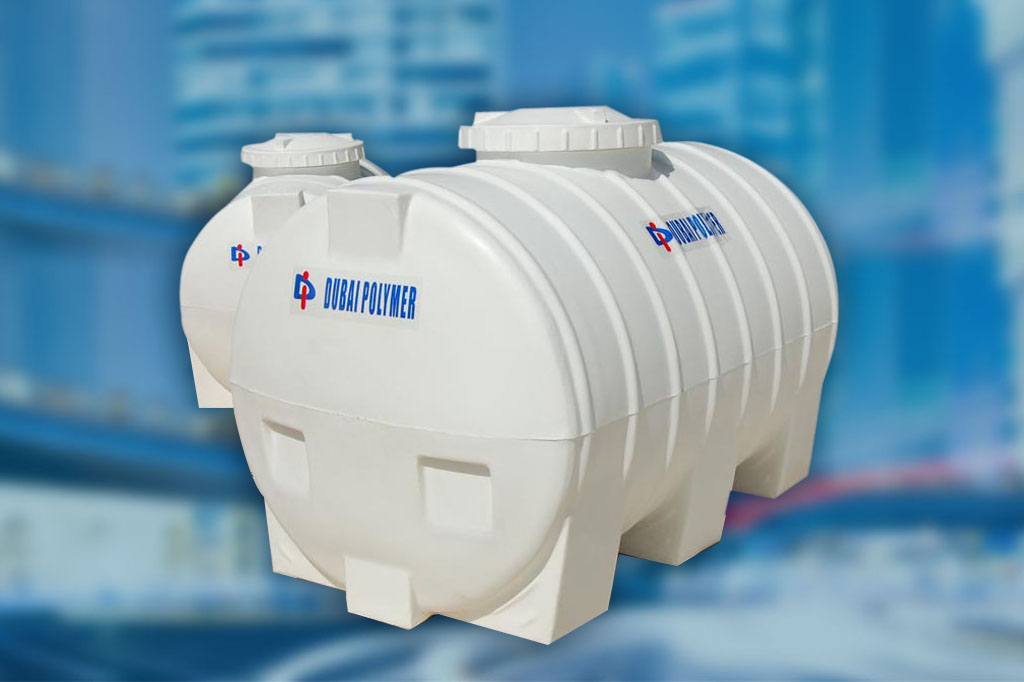 No Rust, No Corrosion
Raw material used in the manufacturing ensures corrosion free and rest free storage.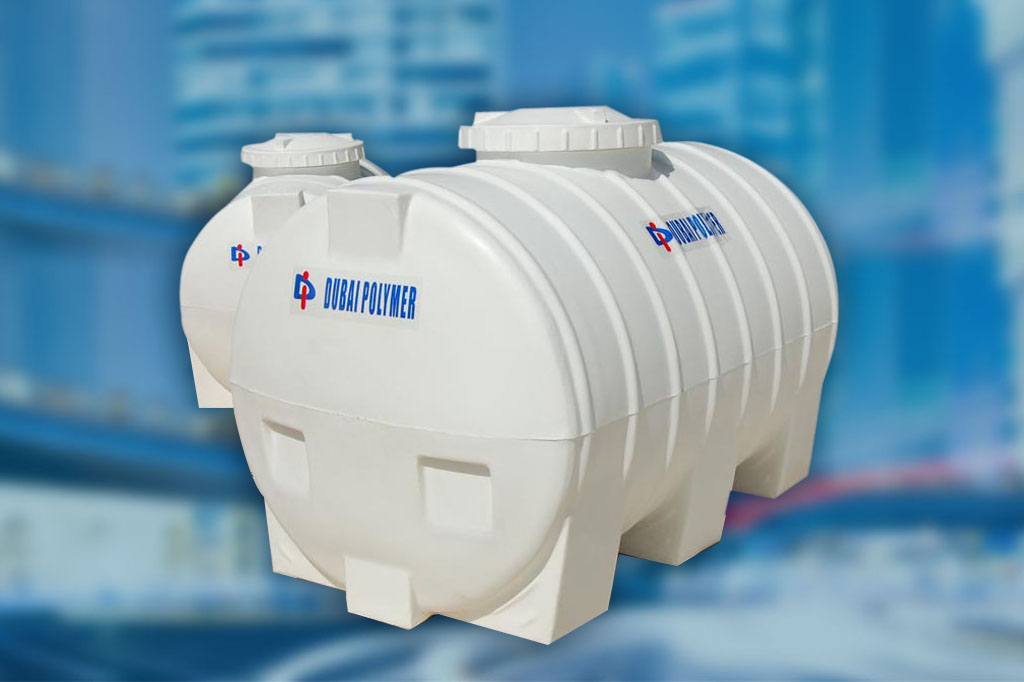 Leak Proof
Single molded body ensures no joints, no leakage and 100% maintenance free water storage.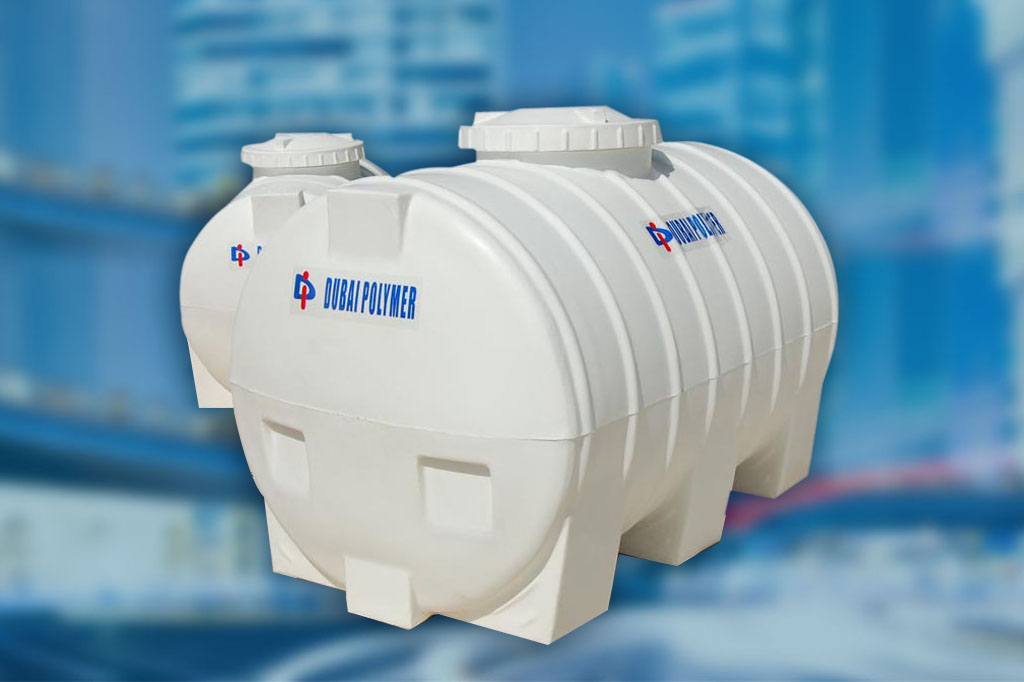 Strong & Secure
Special circular vertical ribs ensure the resistance against the environmental stress and high liquid pressure, i.e. there will not be any cracks in the body and ensuring long life. Threaded caps ensure tight closure and take guard against dust and other contaminations.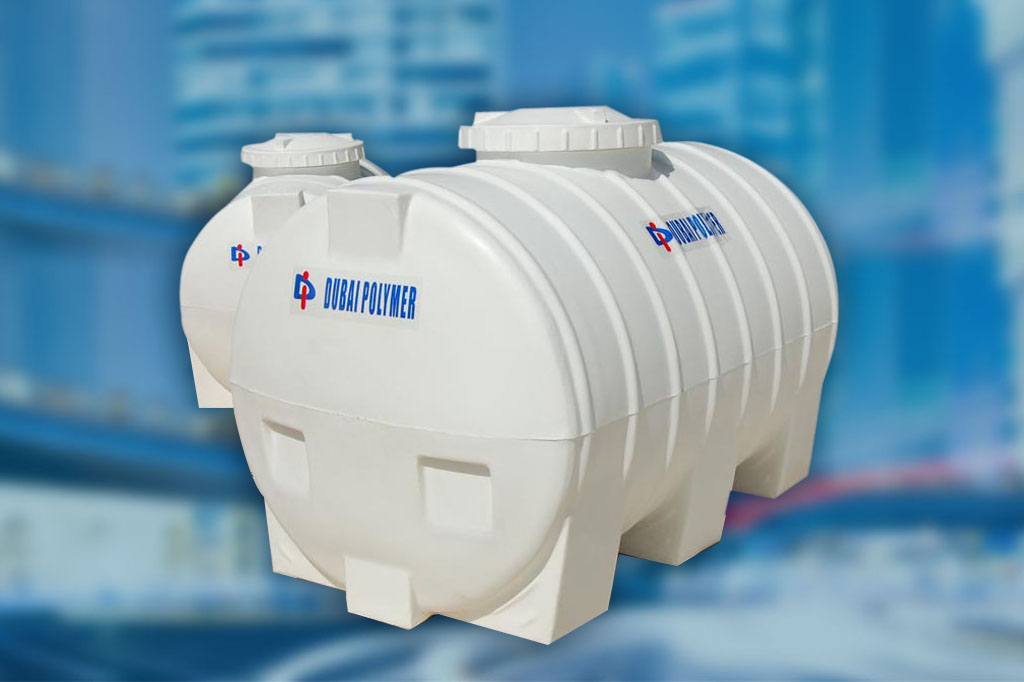 Easy to Install and Highly Adaptable
Light weight tanks are designed for easy installation. It is not only convenient to handle but also adaptable to different applications, Such as in households, irrigation, institutions and factories etc. and suitable for over head and underground applications.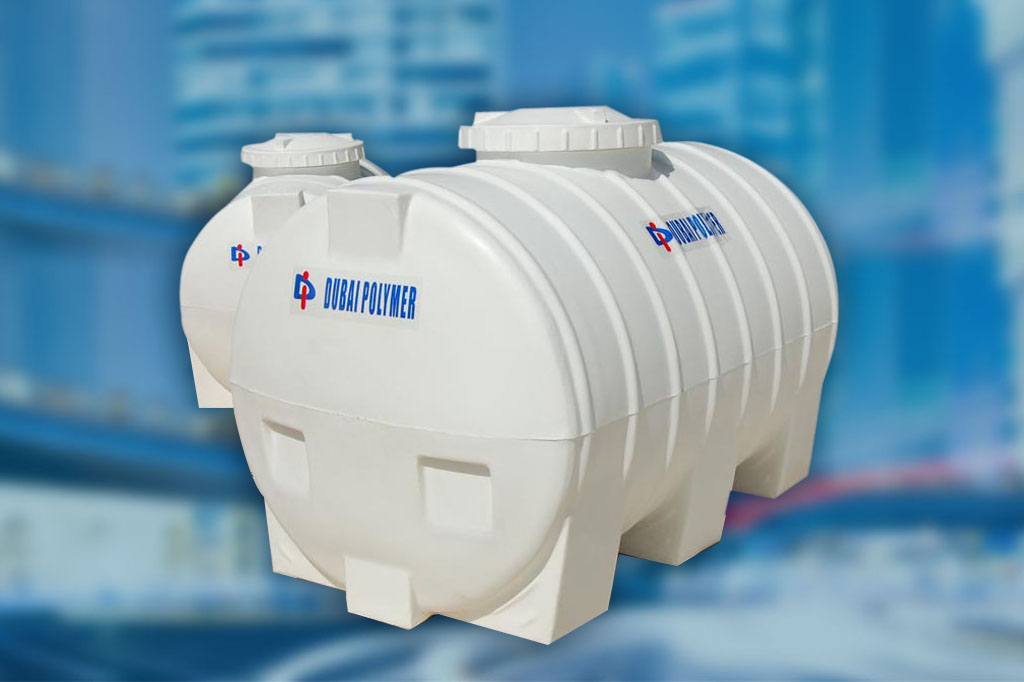 Available in many sizes
Dubai Polymer Tanks are available in the range of 50 gallons to 5000 gallons so that it will satisfy every ones needs.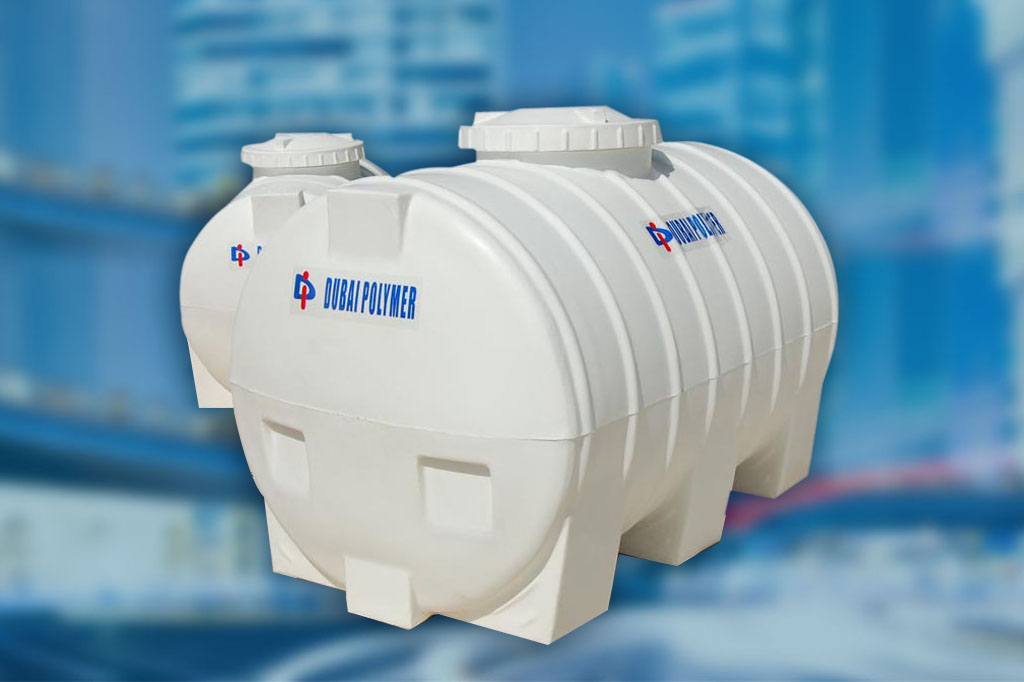 Supply with Valves
Outlet, inlet, overflow and drainage valve. (According to users requirements)